Highlights
High-Speed Brushless Motor, 15.5kpa Strong Suction
Shunzao Z1 Pro adopts a brushless motor with a Japanese technology corrugated gasket on the basis of the standard version, with a speed of up to 60,000 rpm, and a maximum suction force of 15.5kpa, which can easily remove dust, cigarette ash, hair, even food scraps, debris, etc.
Long Battery Life, Easy to Use
The built-in 3 high-efficiency power lithium batteries in the rear of the handle can bring longer battery life.
The cordless handheld design makes the vacuum cleaner free from the constraints of wires and readily cleans up the mess.
Double-layer Filtration System
The double-layer filtration system is adopted, and the 200-mesh primary filter screen is matched with the HEPA F7 grade spun lace membrane filter element, which can effectively filter fine dust and prevent secondary pollution, and the filter can be rinsed with clean water and used again.
Hidden LED Lighting
Wnen cleaning, hidden gaps and comers are often ignored. Gently press the button of the light, and the LED light is on to illuminate the front area. Then every place can be sucked clean.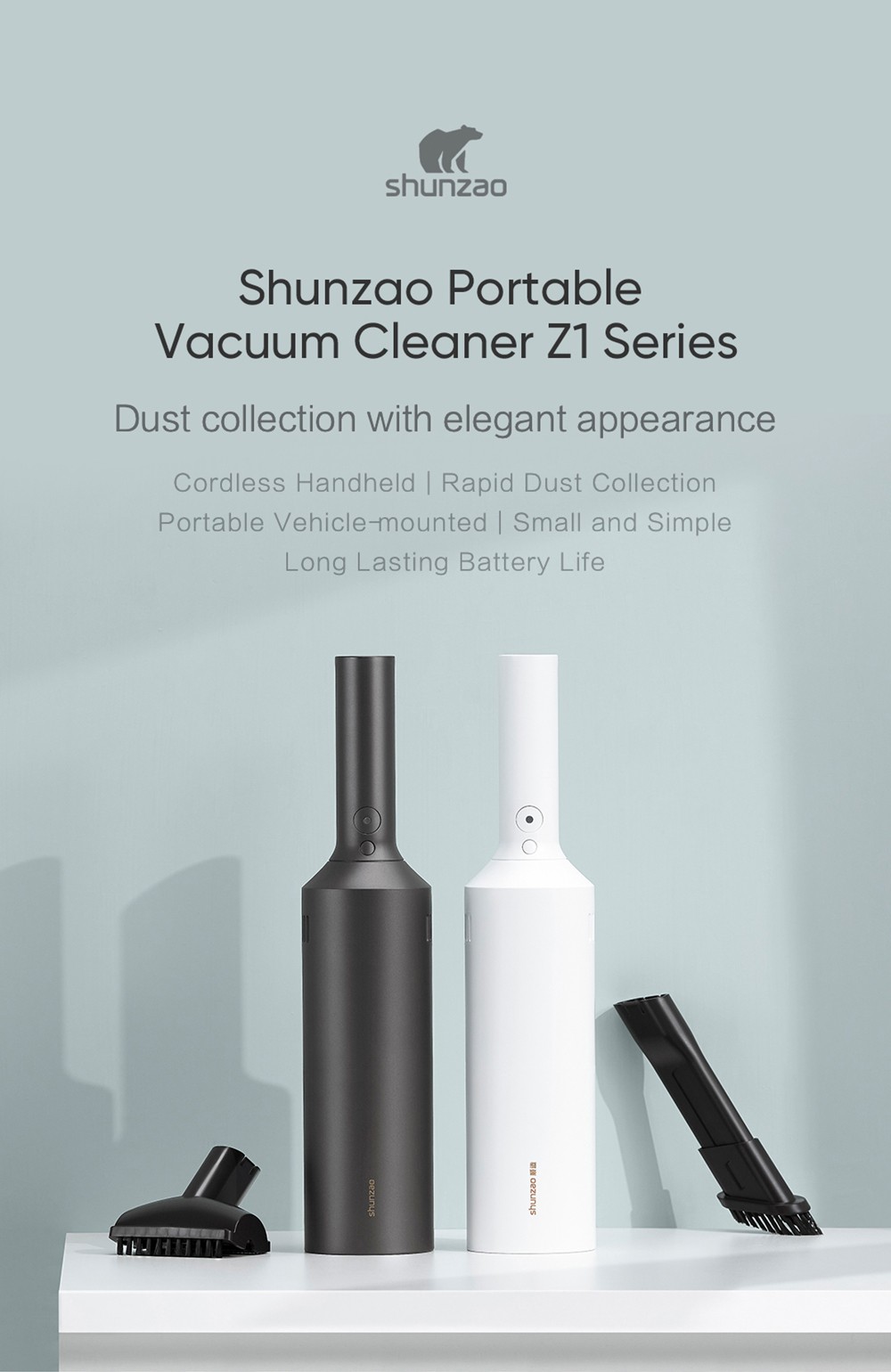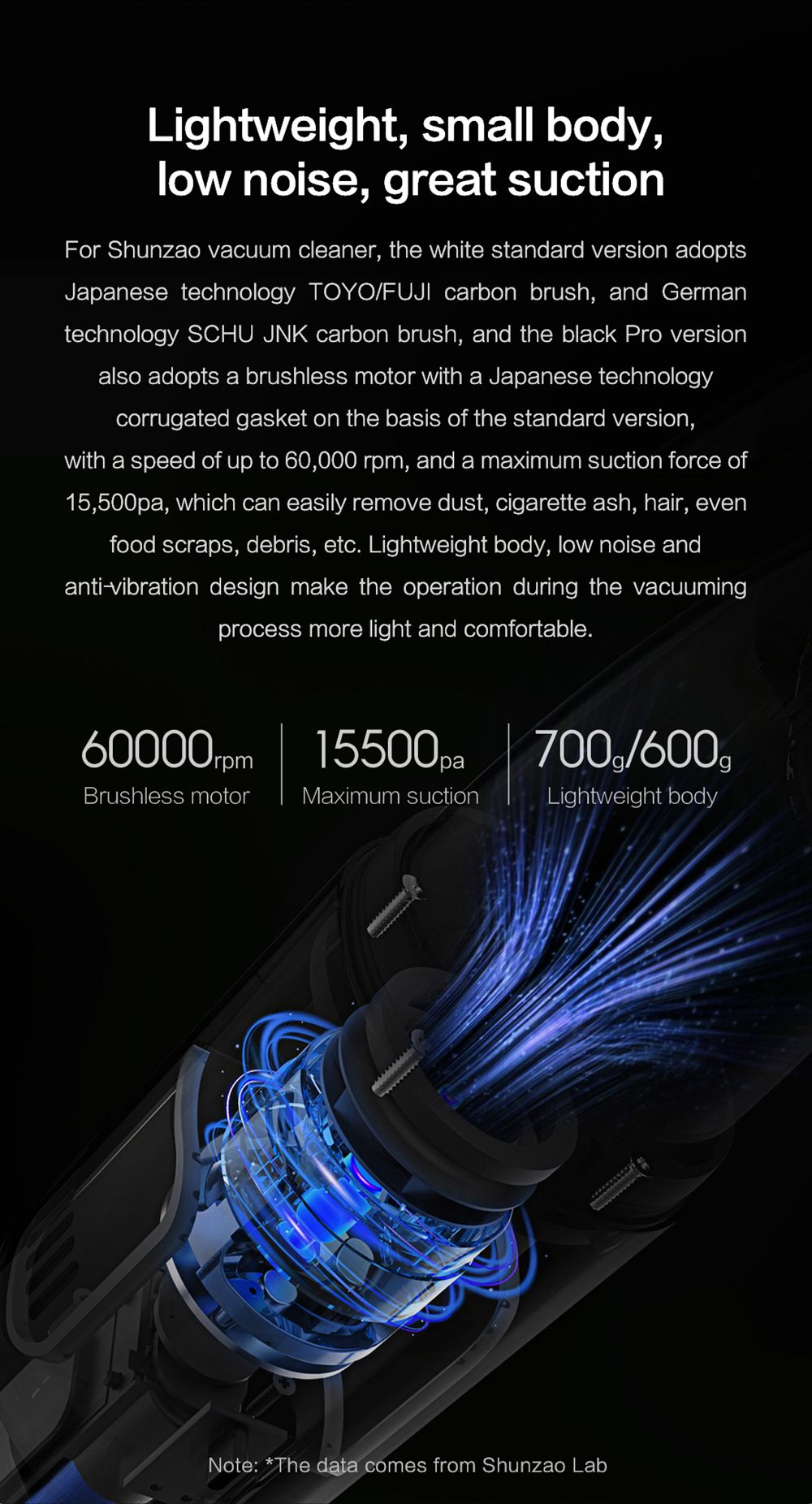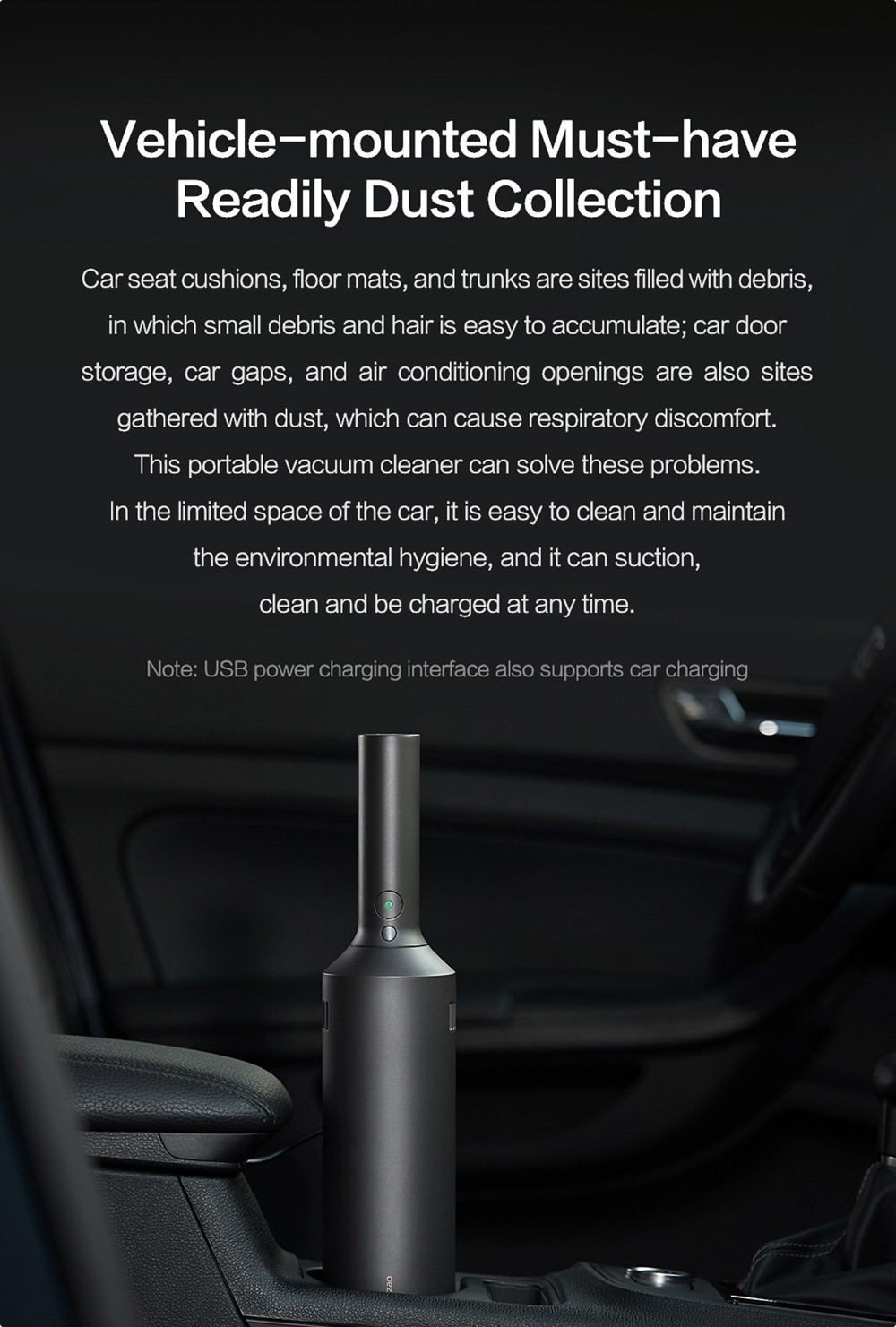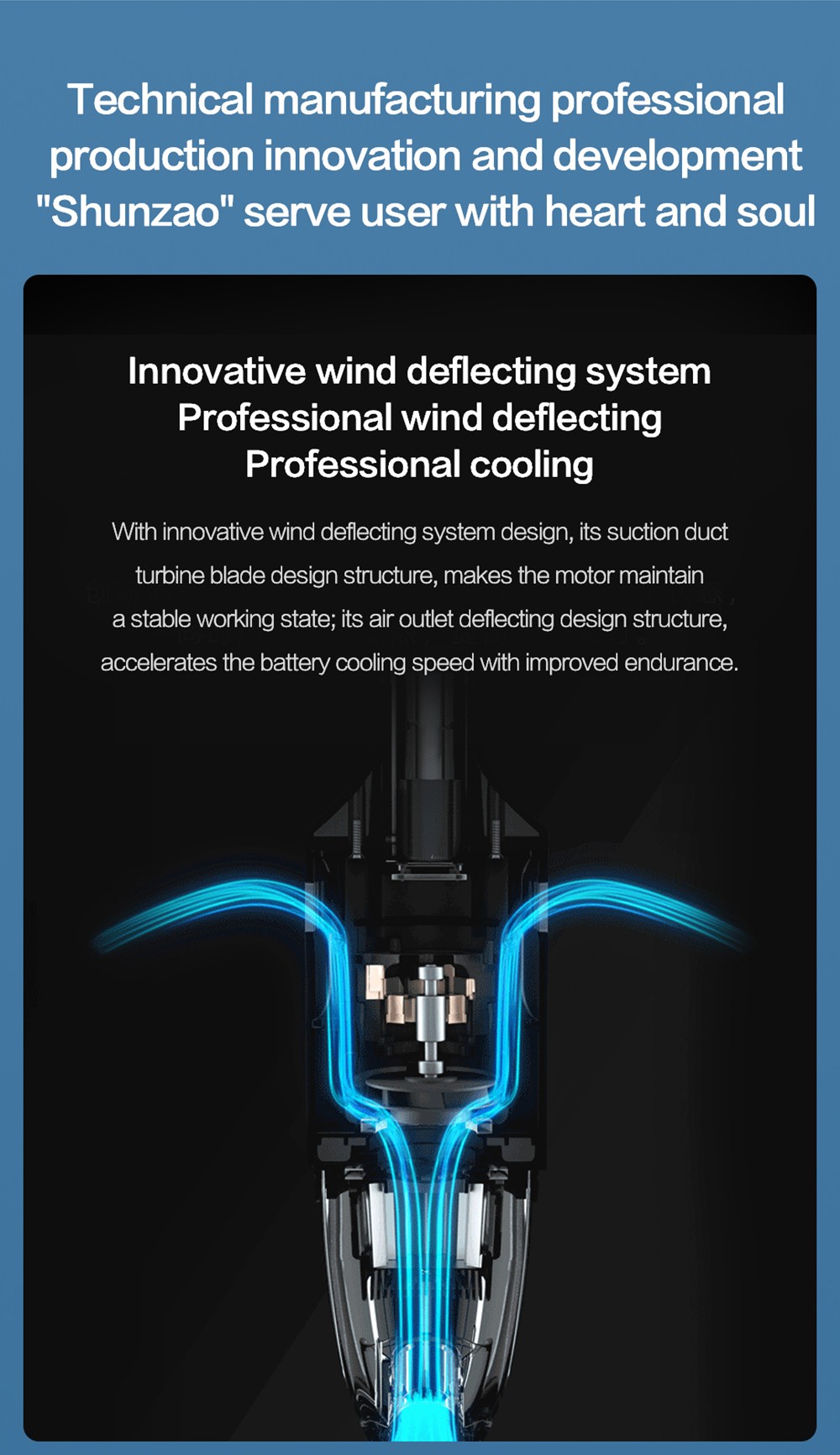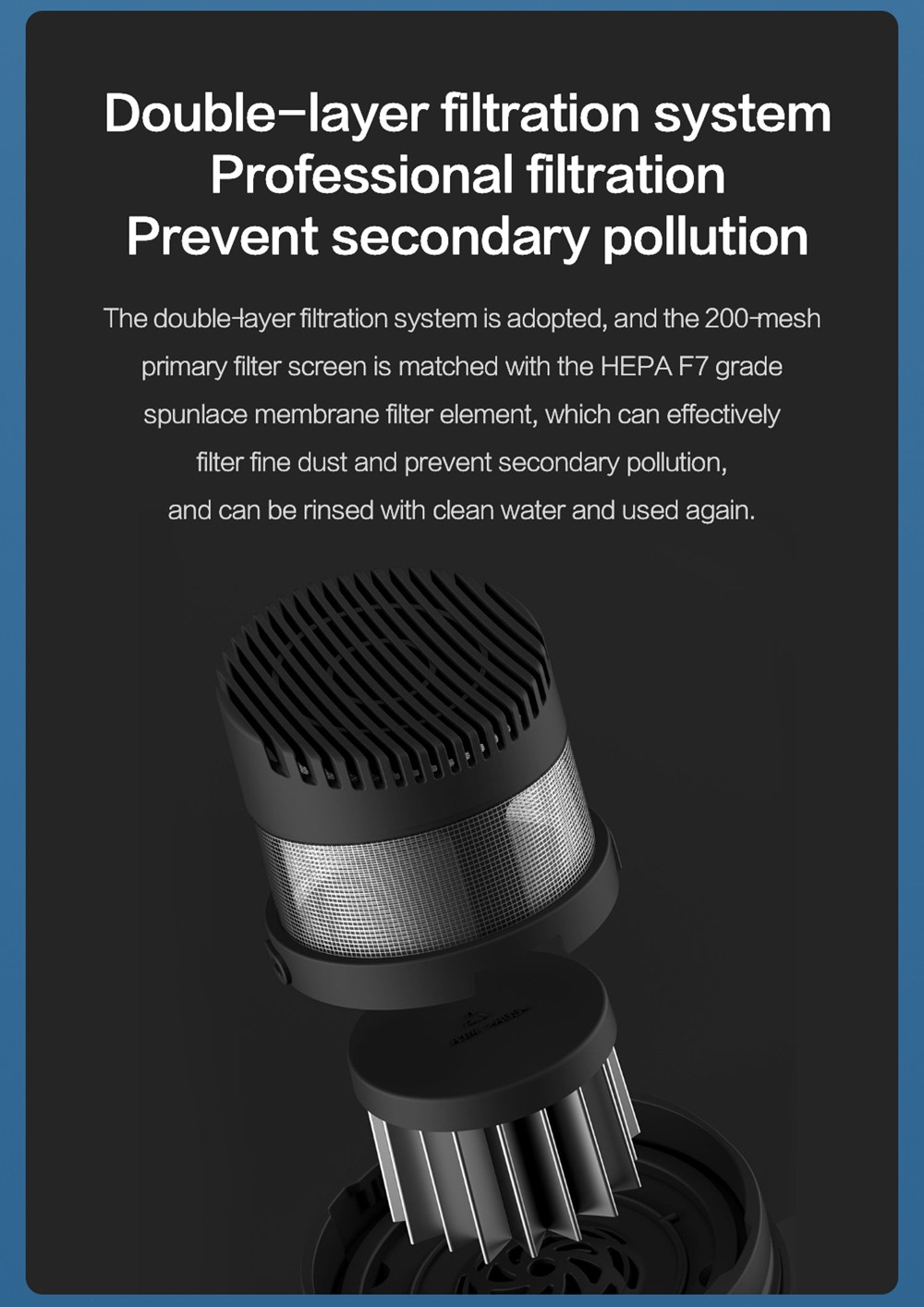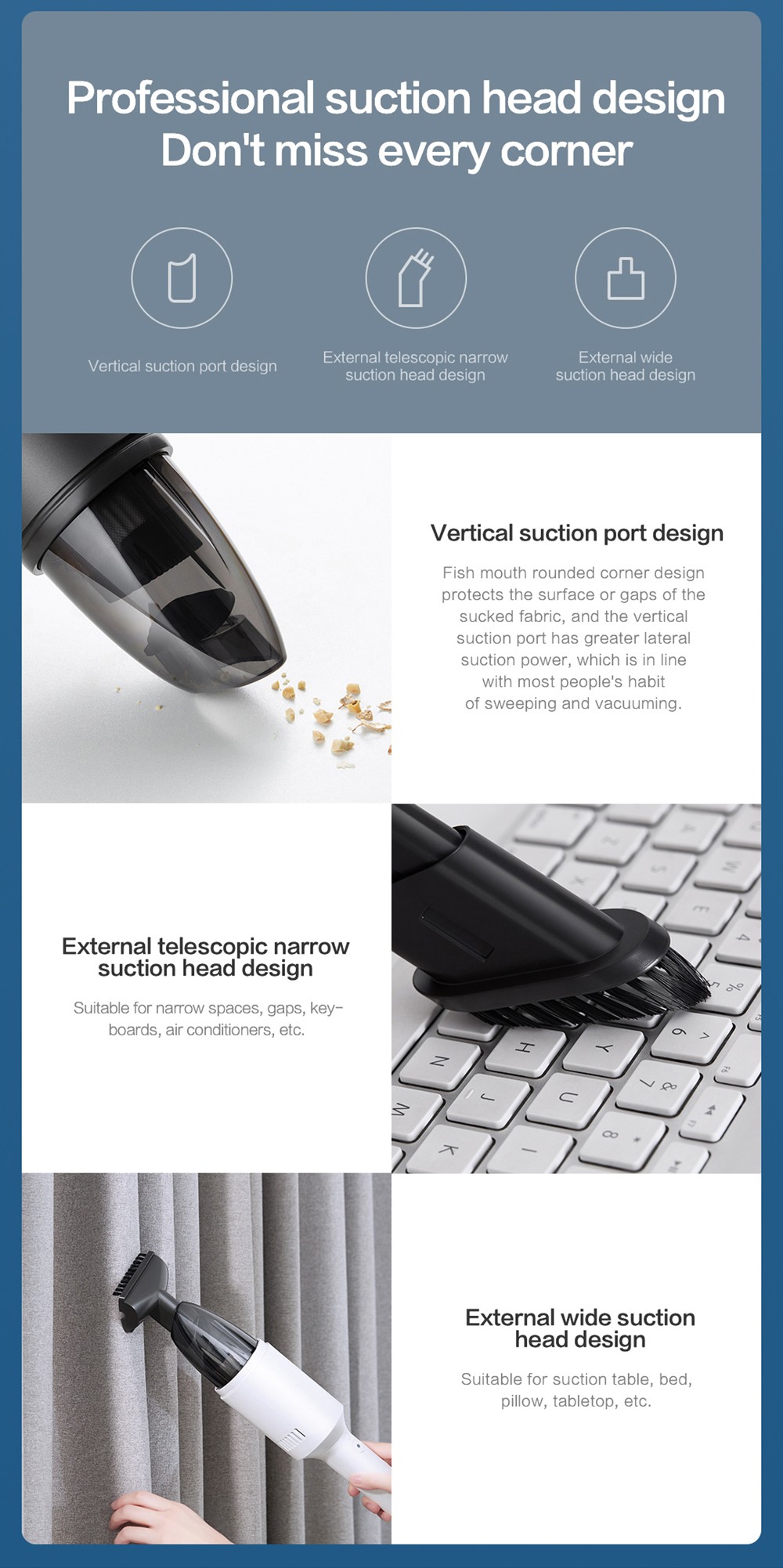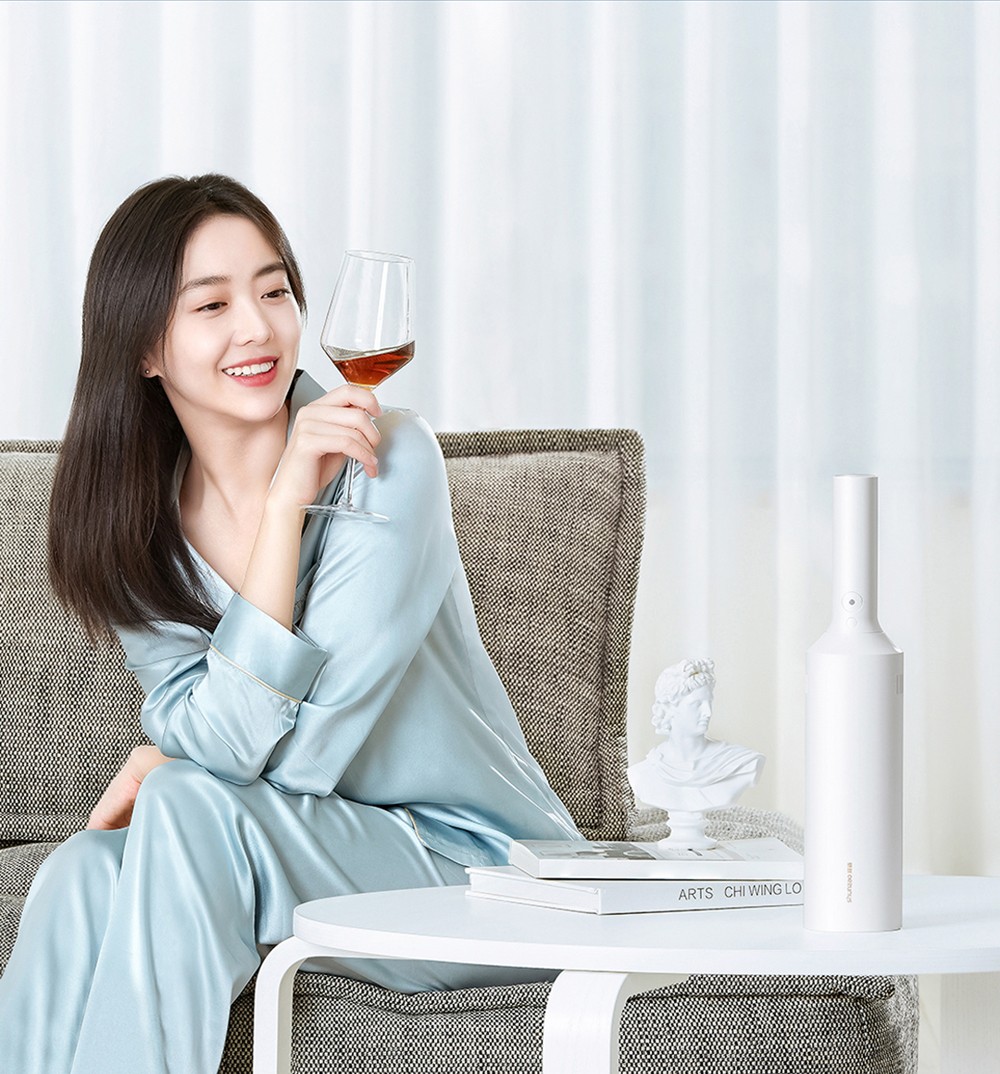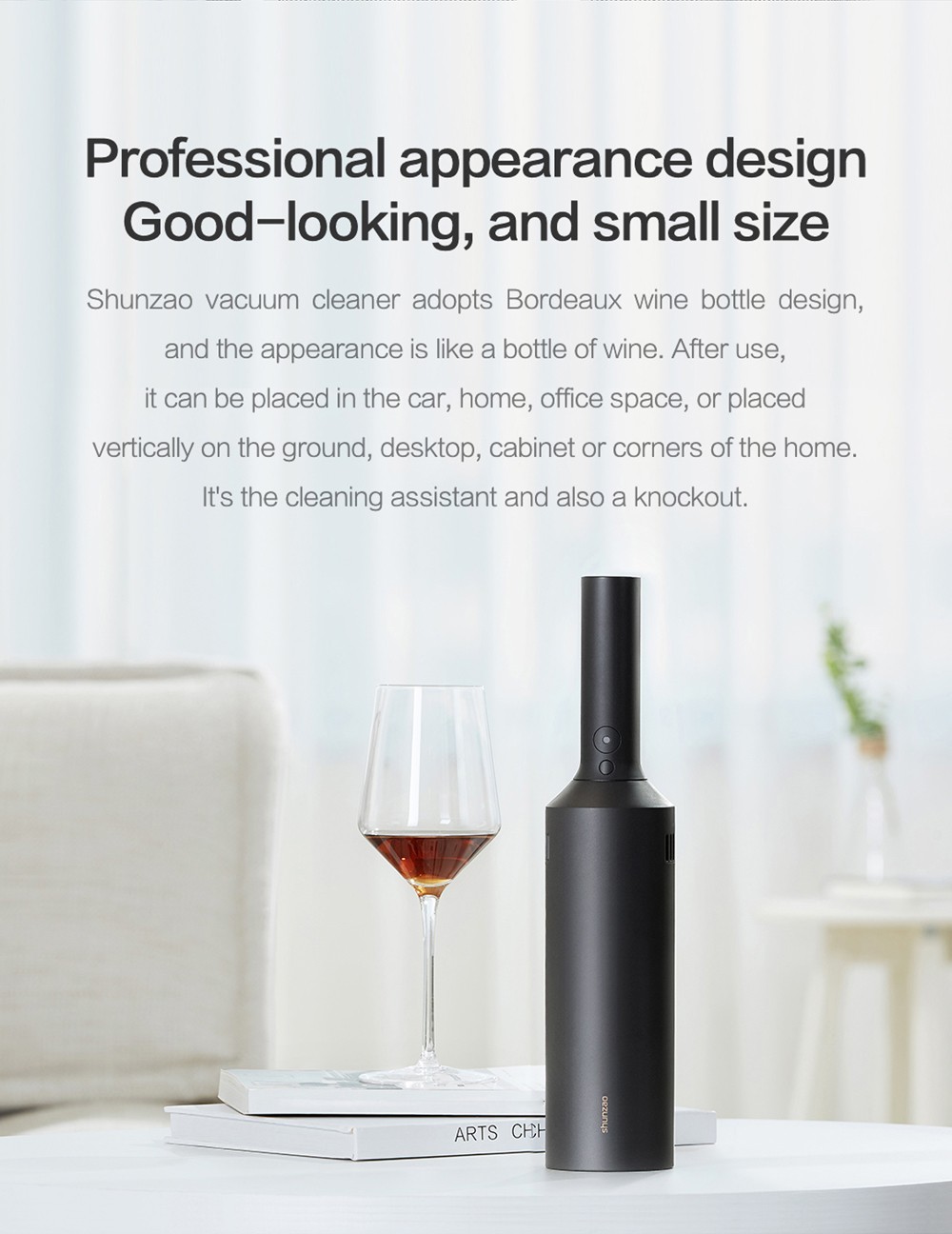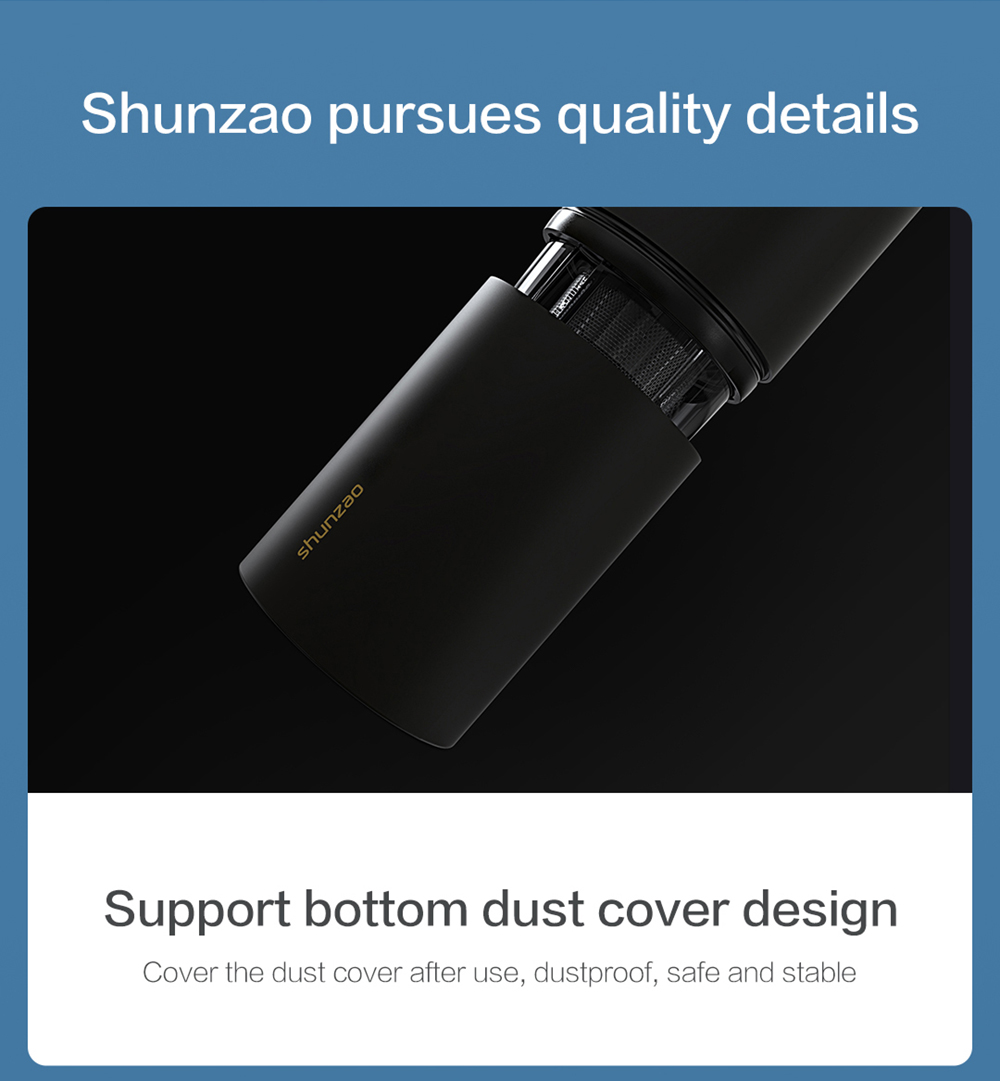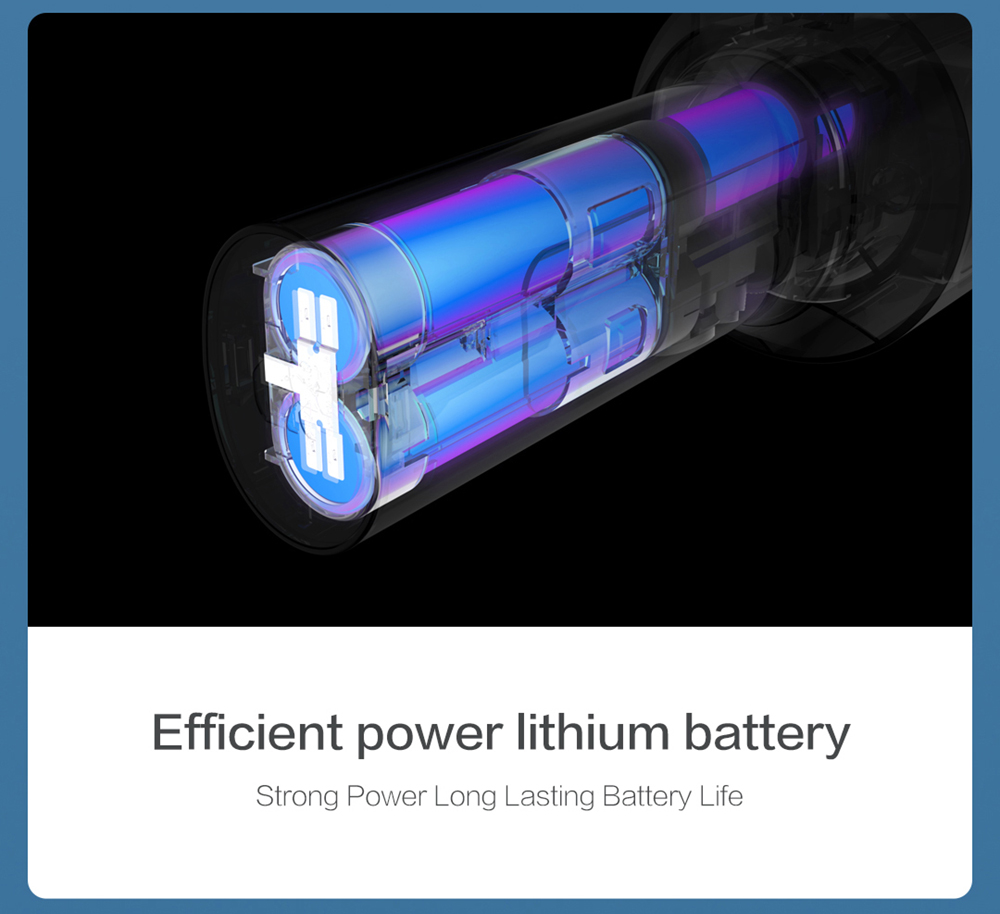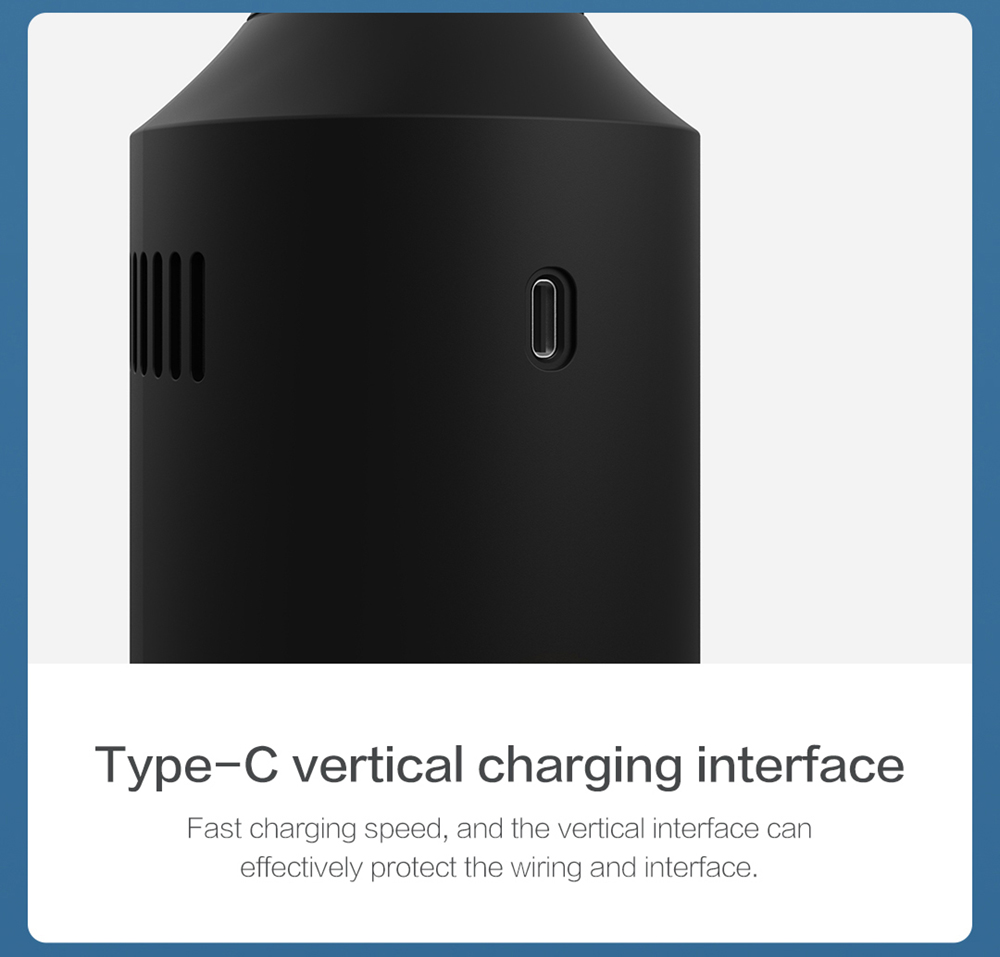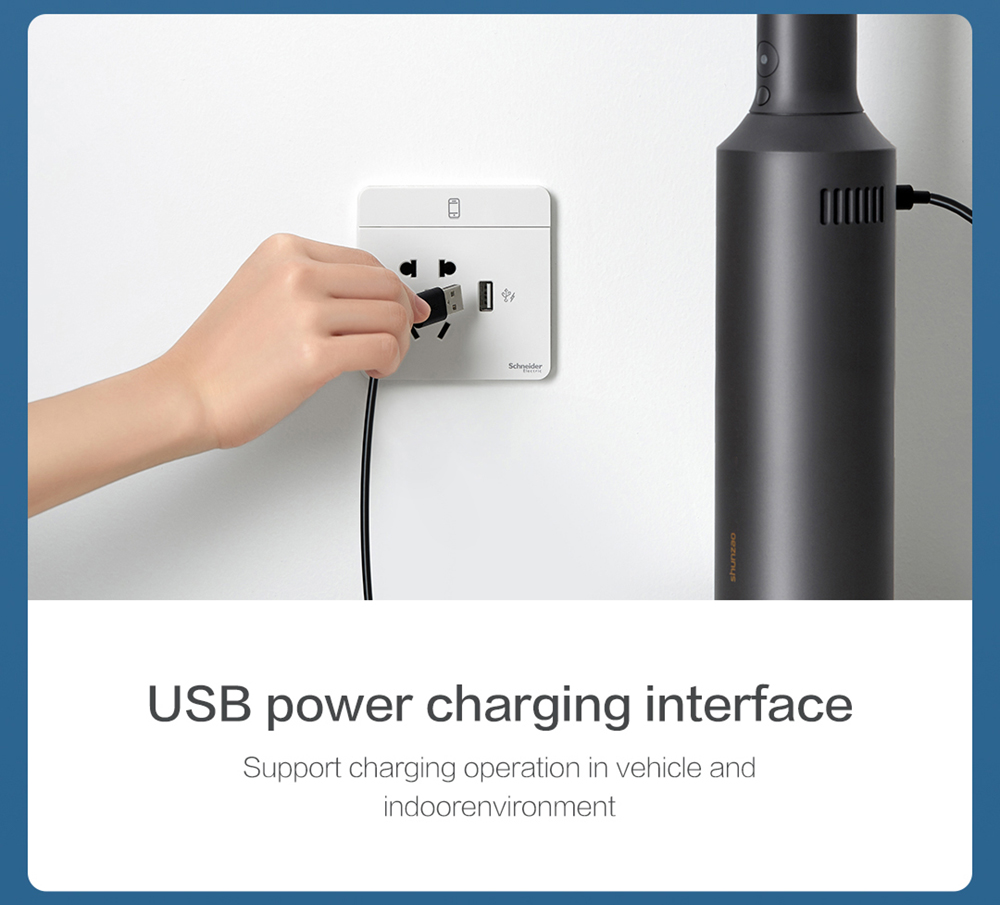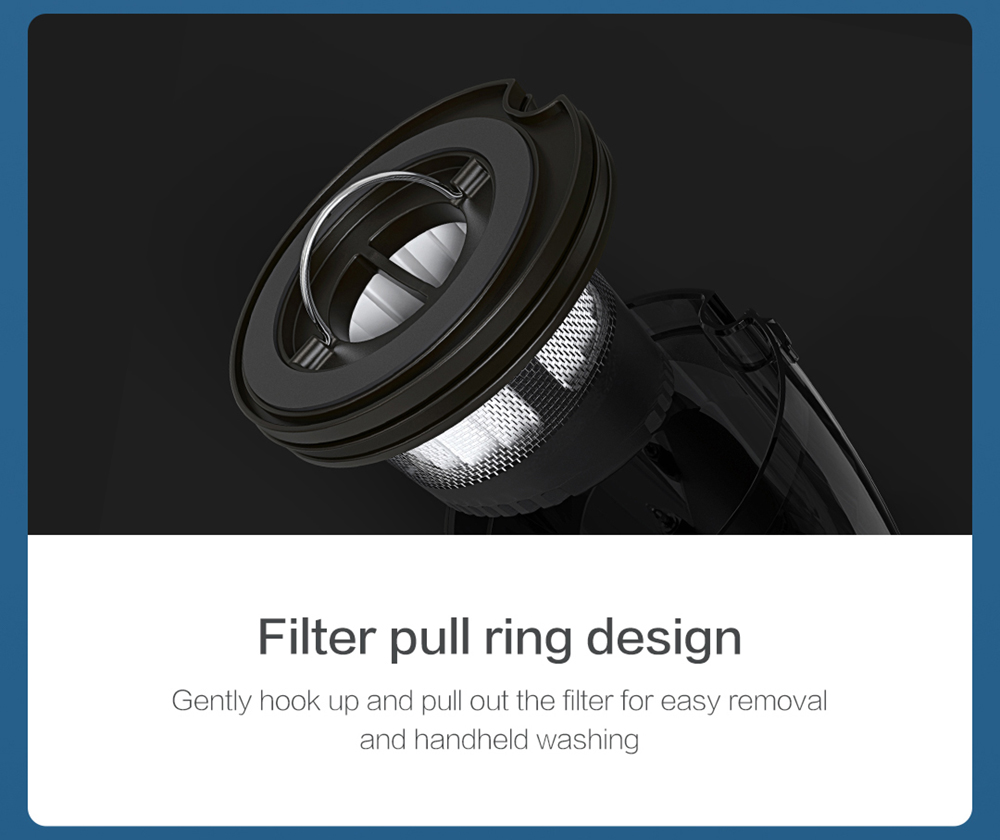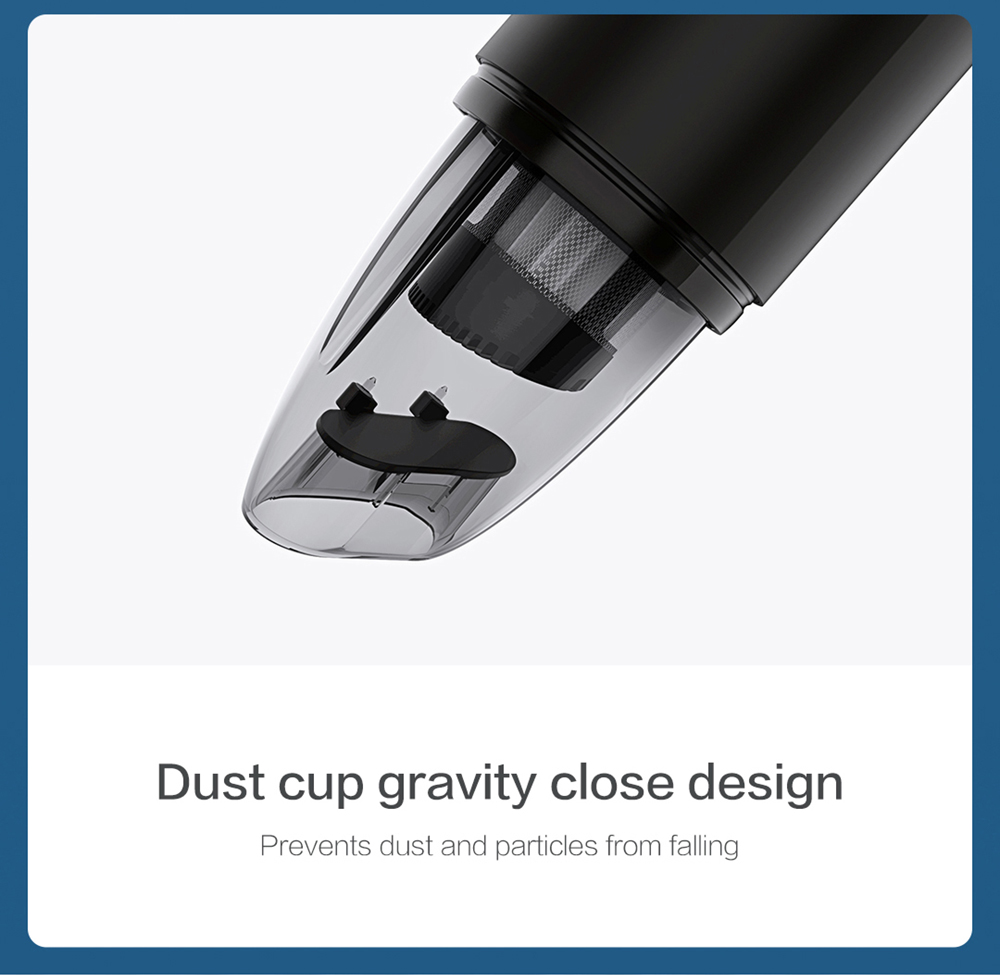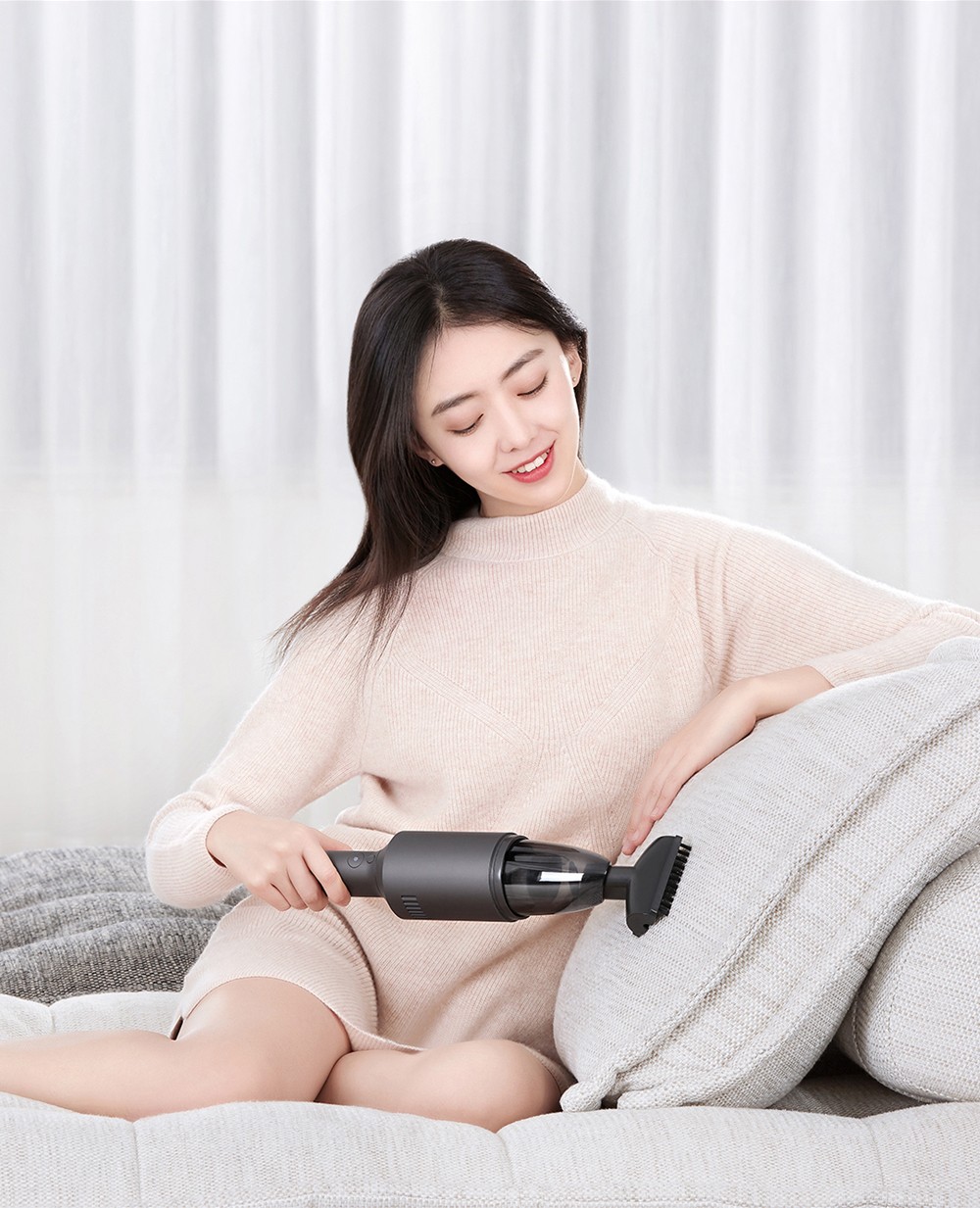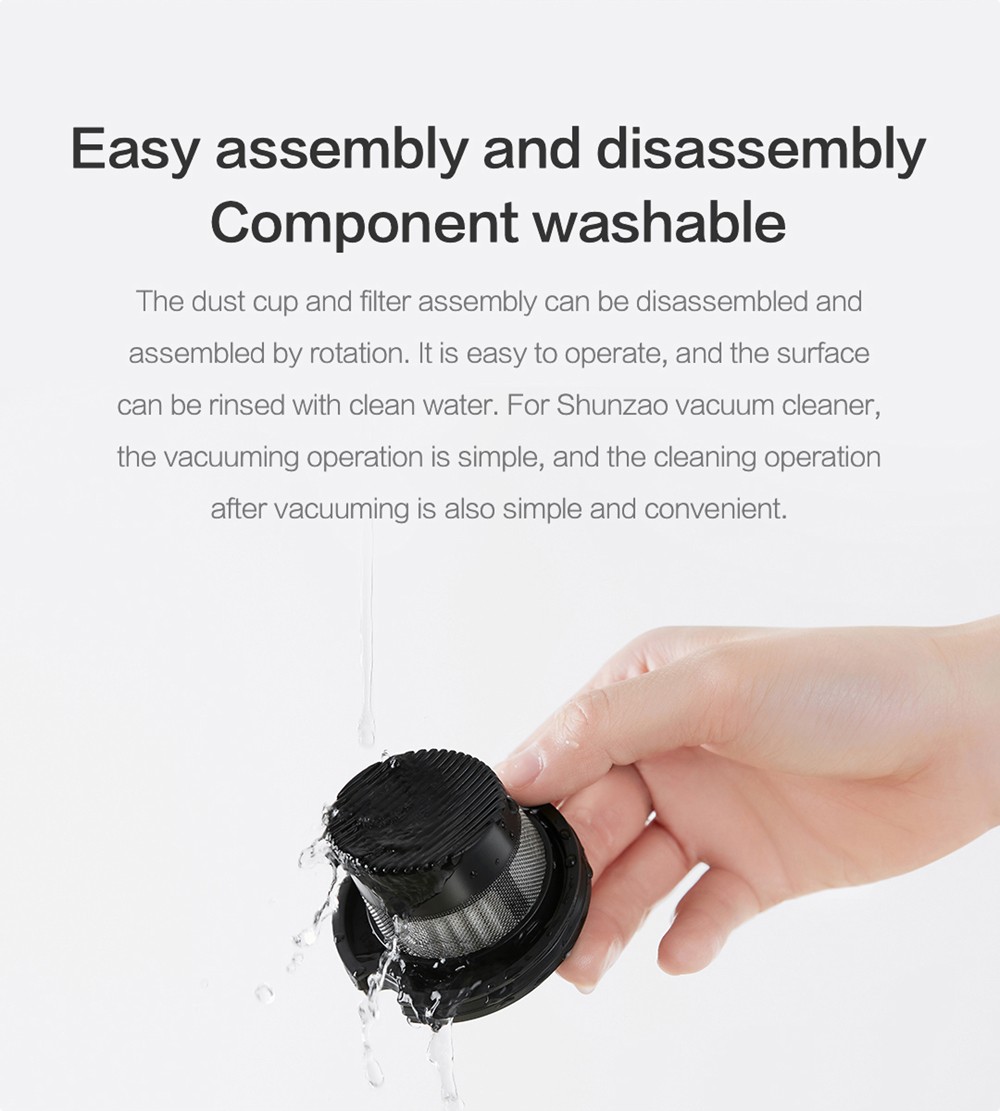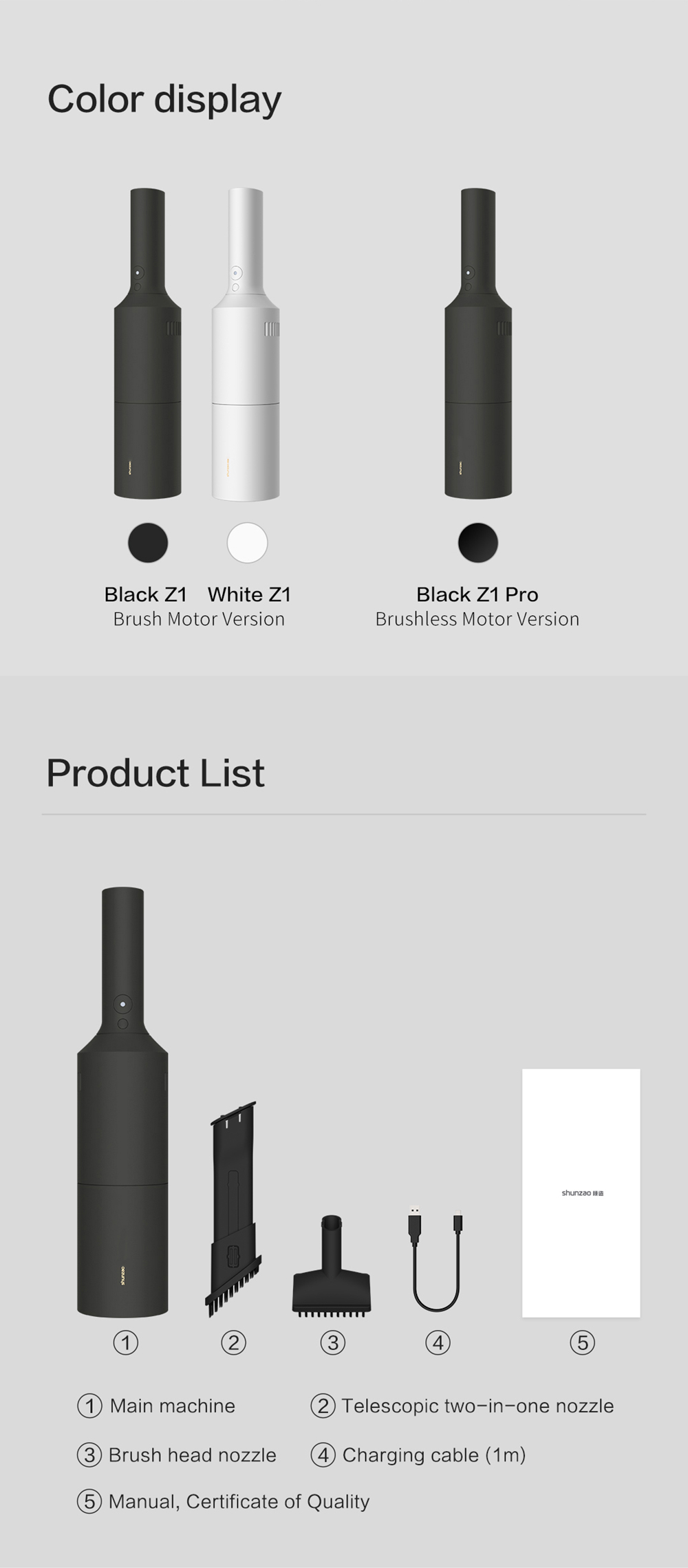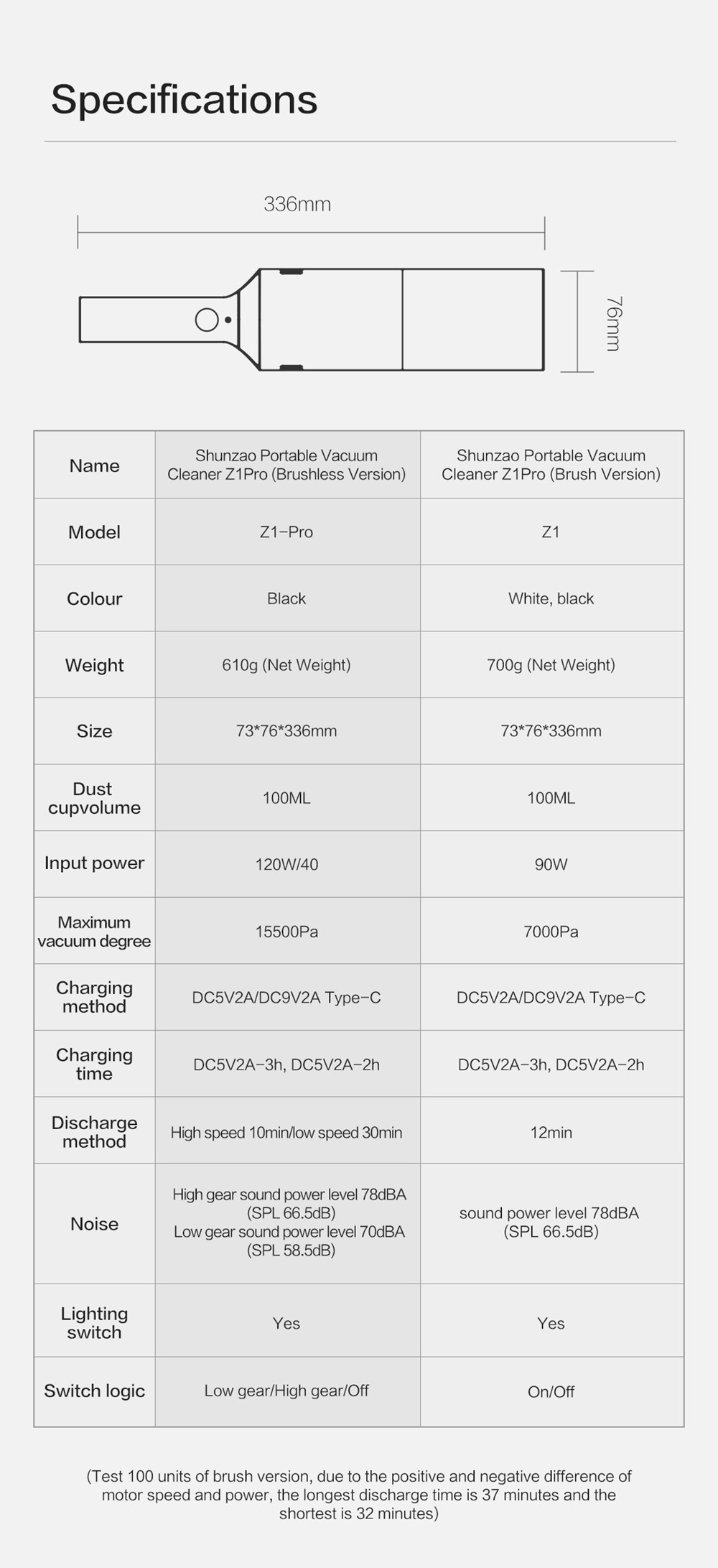 Specification
General
Brand: Shunzao
Type: Handheld Vacuum Cleaner
Model: Z1 Pro
Color: Black
Specification
Dust Filter Method: dust cup
Dust Collection Capacity: 0.1L
Maximum Vacuum: 15.5Kpa
Peak Suction Power: 30AW
Rated Power: 120W
Main Motor Type: brushless
Motor Speed: 60000RPM
Rated Voltage: 10.8V
DC/AC: DC
Charging Type: Adapter
Charging Time: 2-3h
Battery Capacity: 2000mAh
Working Time: 10/30min
Host Weight: 0.61
Noise: ≤78dBA
Speed Adjustment Method: fuselage button
Gear: two gear speed regulation
Air Intake Filter: F7
Weight & Size
Product Weight (Host + Accessories): 0.65kg
Package Weight: 1.15kg
Product Size(L x W x H): 73*76*336mm
Package Size(L x W x H): 553x417x305mm
Package Contents
1 x Handheld Vacuum Cleaner
1 x Brush Nozzle
1 x Crevice Nozzle
1 x Type-C Cable
1 x User Manual